New Release: "Mis Raices"
I've talked about doing this project for many years. It's a real departure from the R&B Funk Jazz Salsa stuff I've done in the past. It felt great returning to my musical roots! All the songs except for "Dejem Que me Emborache" are songs written or co-written by my father Gilberto Lopez. The majority of the songs date back to the 1960's when my father was a guard in the "tower" of the New Mexico state penitentiary. The others were written not long after that.
Although other artists have recorded some of these songs, my brothers and I have not really ever recorded them. At least not this way, the way Dad always wanted to hear them.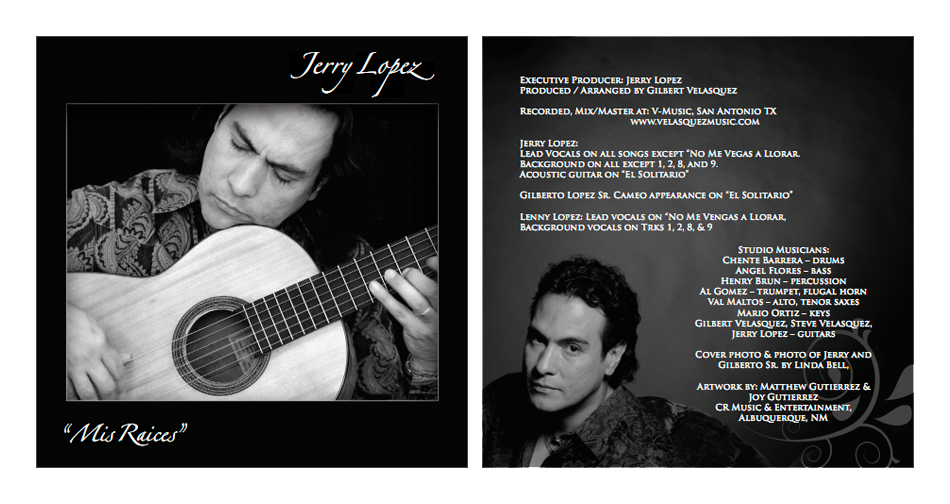 Distribution: CR Music and Entertainment.com